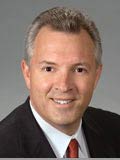 PAUL BERRY
CBRE
Paul Berry is an Executive Vice President with CBRE and a partner and senior member of CBRE's Atlanta Multi-housing Investment Properties Group. At CBRE, Paul focuses on institutionally owned multi-family property sales as well as land and development assignments in Atlanta and throughout the SE United States. Mr. Berry's responsibilities also include day-to-day operational functions such as strategic planning. Since joining the CBRE in 1999, Mr. Berry's team has completed over $13 billion in transactions. Paul is recognized as one of CBRE's top producing brokers having been included in CBRE's Colbert Coldwell Circle (top 100) and CBRE's Top 225 in numerous years.
Mr. Berry serves on the board of directors of the Real Estate Investment Advisory Council (REIAC) in Atlanta and has done so since 1998. Paul is currently the group's Program Committee Chairman. REIAC serves as a forum for institutional investors, developers, lenders and advisors to discuss investment strategies, capital markets trends and other macro business issues.
Prior to joining CBRE, Mr. Berry was Vice President and regional head of asset management with Crocker Realty Trust. In that position, he was responsible for a four-state commercial property portfolio as well as acquisition and development responsibilities.
Prior to Crocker, Mr. Berry was Director of Asset Management with USF&G Realty Advisors where he focused on dispositions and asset management. At USF&G, Mr. Berry's disposition activities resulted in more than $109 million in property sales. Mr. Berry has also worked with Bank of America predecessor (NationsBank) and Trammell Crow Company.
Mr. Berry received a Bachelors in Mechanical Engineering, with honors, from the Georgia Institute of Technology in 1985. He received a MBA from the Darden Graduate Business School at the University of Virginia in 1990.