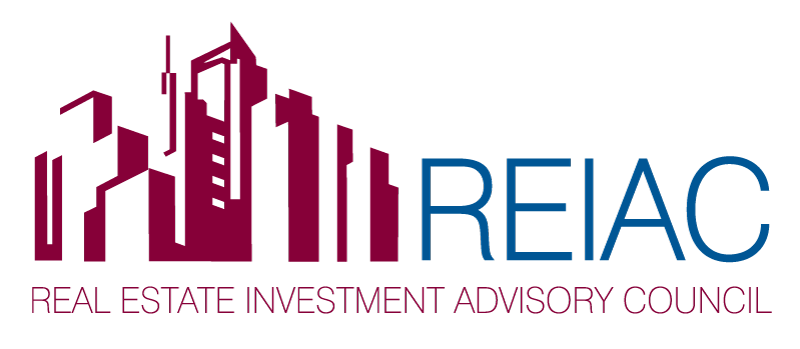 The Premier National Trade Association for
Commercial Real Estate Principals
ABOUT REIAC
The Real Estate Investment Advisory Council (REIAC) was established as a nonprofit trade association to provide a forum for the exchange of ideas, concerns and experiences among senior executives who conduct commercial real estate transactions.
We are an exclusive national fellowship of top real estate executives that offers superior educational events, networking opportunities and community service. Our institutional quality programs are presented in a social environment where our members can share experiences and knowledge with their peers. Our events encourage members to broaden horizons and develop personal relationships that further their success within the industry.
Our organization differs from others by limiting its membership to senior level executives at companies, who act as principals, whose function is to develop, acquire, manage and/or finance commercial investment real estate. Our meetings and conferences provide an environment for relaxed communication within an intimate and upscale setting. We honor our relationships with each other by sharing rather than selling. As a result, REIAC is known throughout the national investment community as one of its premier associations.
Southeast Region:
The Southeast region is in the process of updating all communications systems.  All members will recieve an email requesting to create a profile or renew membership for 2023 over the coming weeks. If you have any questions or didn't receive an email and believe you should have, please contact Alan Agadoni.
Southwest Region:
2023
January 12, 2023 | Capital Markets
Register Online 
February 16, 2023 | Annual Fireside Chat featuring Charley Freericks
Register Online
March 9, 2023 | Sustainable Building
Save the Date!
April 13, 2023 | United States – Mexico – Canada Agreement
Save the Date!
May 3, 2023 | 10th Annual ASU MRED Rockefeller Challenge
Register Online
June 8, 2023 | Finance Panel
Save the Date!
PAST EVENTS
Southeast Region:
2022
2021
2020
2019
Southwest Region:
2022
December 1, 2022 | REIAC SW Holiday Party
November 10, 2022 | Park Central Mall Case Study
Ted Northrop Member Perspective
August 25, 2022 | Sip, Nibble, Chat, Repeat


May 4, 2022 | 9th Annual REIAC Rockefeller Group Challenge

January 18, 2022 | CHANGES IN THE CAPITAL MARKETS: Looking Ahead at Debt and Equity in 2022 (Virtual)
2021
December 16, 2021 | REIAC SW Signature Event
Congressman David Schweiker
Phil McKenzie Member Perspective | Press Release
December 2, 2021 | REIAC SW Holiday Party
Lon's at Hermosa Inn
November 3, 2021: 4Q Breakfast Series:
Is There Enough Water?
Cynthia Hammond Member Perspective | Event Recording | Printer Friendly Flyer
September 30, 2021: REIAC SW Fall Mixer | Sip, Nibble, Chat, Repeat
Printer Friendly Flyer
September 1, 2021: 3Q Breakfast Series: SoCal/Arizona Investment Flows
Printer Friendly Flyer
August 31, 2021: LAI Phoenix & REIAC SW Fall Event – Return to Watering the Sun Corridor
Presentation Slides
May 11, 2021: 2Q Breakfast Series: Affordable Housing… Where Is It?
Printer Friendly Flyer
April 28, 2021: 8th Annual REIAC/Rockefeller Group Challenge
Printer Friendly Flyer
March 24, 2021: Spring Event
Ted Northrop Member Perspective | Printer Friendly Flyer
February 16, 2021: Fireside Chat
Karla Moran Member Perspective | Printer Friendly Flyer
January 7, 2021: 1Q Breakfast Series 
Dick Lund Member Perspective | Printer Friendly Flyer
2020
2019
Northeast Region
2019
May 30, 2019: Wistar Wood Roundtable: Discussion of notable CRE investment trends, transactions and finance
March 14, 2019: Boston Celtics game