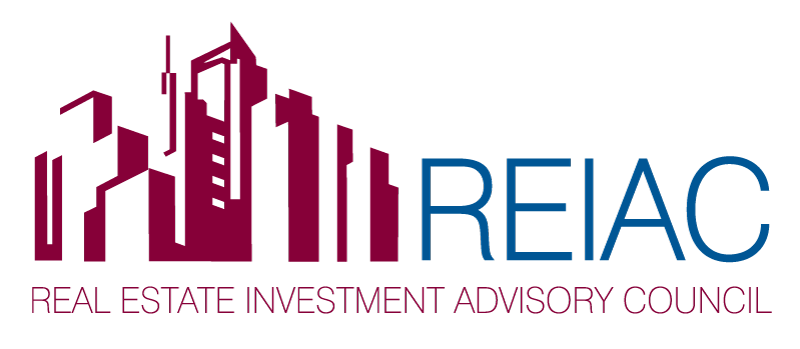 The Premier National Trade Association for
Commercial Real Estate Principals
REIAC MEMBERSHIP
As a private, nonprofit association, membership is offered through invitation only. Ordinarily, the process is initiated when an existing member invites a prospective new member to one of our conferences or events. Afterwards, if the candidate desires to become a member, he or she applies for membership to the Board of Directors. This requires submitting an application with an attached resume or biography tracking the person's professional experience and education. Prior to the next meeting, officers of REIAC convene to approve candidates for membership, which includes an assessment of whether the prospective candidate meets all of the requisite criteria to become a member. Upon approval, the new member is invoiced for annual dues.
To be a full member, the individual must be directly affiliated with a "principal" entity. This excludes brokers, third-party property management companies, service providers, vendors, accountants and law firms. (The only exception to this is provided below, for select Advisory Committee Members, Affiliate Members and Sponsors.) We define "principals" to include:
Registered Investment Advisors (RIAs) possessing the discretion to invest on behalf of endowments and pension funds
Banks, life insurance companies and other financial institutions and intermediaries
Owners and developers actively involved in significant real estate transactions
Operators of real estate investment funds
REITs
The entity represented by the individual must be involved in significant real estate investment activity, with a portfolio of acquired assets and/or discretionary capital to invest in the amount of at least $50 million.
NORTHEAST MEMBERSHIP APPLICATION
SOUTHWEST MEMBERSHIP APPLICATION
WEST MEMBERSHIP APPLICATION
REIAC MEMBER PROFILE
The individual's responsibilities should involve real estate transactions in one or more of the following areas:
Acquisitions
Dispositions
Development
The origination, purchase or sale of real estate debt
National or regional management oversight of an asset portfolio whereby he or she has a vested interest in keeping abreast of the transactional side of the industry
The advising of public and private pension funds, financial intermediaries and institutions
The individual must have at least 10 years of working experience in the commercial real estate industry and must hold a senior position within his or her respective firm or entity. Typically, this would mean starting at the Vice President or Director level. The reason behind this seniority requirement is that junior associates and analysts are not generally engaged in the same activities as are the more senior members. And, these more junior individuals are eligible for already established organizations more suited to the younger, less experienced professional. It should be noted, however, that REIAC does have active programs in place to encourage and fund the professional development of graduate and postgraduate real estate students at several colleges and universities.
The individual must have a solid reputation in the industry for dealing in good faith and maintaining the highest standards of conduct.
REIAC has an Advisory Committee and a special provision for Affiliate Membership, which may include a few select individuals and sponsors who do not meet all membership criteria. These individuals, who are voted into the Advisory Committee or are accepted as Affiliate Members by the Board of Directors, provide insight, guidance and financial and/or human resources to REIAC and assist in the maintenance and funding of operations and the development of high-caliber events.
REIAC MEMBERSHIP POLICIES
Membership is granted on an individual basis; there are no corporate memberships. Each prospective member is admitted solely on his or her own merits.
Memberships are non-transferable.
Members may not send alternates to functions.
Members may invite guests to functions providing: a) the guest meets the criteria for membership, and b) the conference or meeting planner indicates there is enough space (a fee may be requested by the planner to defer the additional cost).
REIAC recognizes that the real estate industry is cyclical and mergers, downsizing and restructuring are affecting more and more executives. For those members in good standing, REIAC is dedicated to assisting them in relocating to a new position. REIAC will NOT terminate membership due to layoff.
All members are entitled to full participation in all REIAC meetings, discussions and activities.
All ideas and information exchanged are public. No confidential disclosures are to be made.
No agreements are to be entered into between REIAC members regarding price fixing, group boycotts, or plans to collectively act in a manner that could impair fair market competition.
Membership is open to all qualified individuals, without discrimination as to employer, affiliation or other grounds prohibited by law.
REIAC MEMBERSHIP MAINTENANCE & TERMINATION
All members are expected to pay their annual dues in a timely manner, upon receiving invoices. Memberships are terminated when members fail to pay their annual dues.
Membership will be terminated if a member changes position from that of principal to service provider, vendor or agent (except as indicated in the requirements for members).
Membership will be terminated if the member flagrantly violates policies surrounding membership and/or membership conduct.
Once membership has been terminated pursuant to any of the reasons outlined herein, the individual must reapply for membership. His or her application will then be reviewed in accordance with their current position and status in the industry.