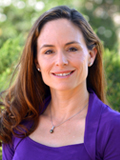 Dawn Cartier
REIAC Director
President & Founder, CivTech, Inc.

Dawn Cartier is the President and founder of CivTech, Inc., an Arizona-based transportation planning, traffic engineering and design firm. Ms. Cartier founded CivTech in 2002 with an established reputation for listening to her client's needs and an ability to work through complicated issues. Her client portfolio includes federal, state and local agencies, private clients as well as other design professionals.
Ms. Cartier directs in-house professional engineers, technicians, designers and personnel capable and experienced in all service areas of traffic engineering including: traffic signal design, signal warrant studies, intersection safety studies, traffic calming studies, and intelligent transportation design. CivTech has prepared numerous traffic engineering documents and plans as part of multi-disciplinary projects including change of access reports, corridor analysis and design, and project assessments for federal funding. Ms. Cartier received her Bachelor of Science in Civil Engineering in 1996 from Northern Arizona University and is a licensed engineer in several states.
Ms. Cartier currently serves as a Southwest Board Member of the Real Estate Investment Advisory Council. She also serves as a board member of the Arizona Chapter of the American Council of Engineering Companies and is the past chair for the ADOT DBE Task Force. She is an active member of the Institute of Transportation Engineers, Pinal Partnership and American Public Works Association.
[email protected]
www.civtech.com