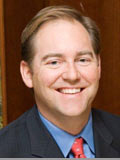 MARTIN CAVERLY
Chief Executive Officer
EVOQ Properties, Inc.

Mr. Caverly is a seasoned real estate private equity investor with over 20 years of direct and platform real estate investing experience. Prior to joining EVOQ Properties, Mr. Caverly founded a real estate consulting, advisory, and principal investing firm, 2120 Partners, focused on fundraising, operational and investing strategies for existing real estate platforms and institutional and high net worth investors. Mr.Caverly was previously a Principal at O'Connor Capital Partners where he opened and headed all West Coast operations for the firm. Mr. Caverly also held senior positions with Security Capital Group in Chicago and Tishman Speyer in London where he was the head of European acquisitions for Tishman's core and opportunistic funds. While in London, Mr. Caverly cofounded Centric Telecom, a real estate technology company sponsored by Goldman Sachs and Providence Equity Partners. Mr. Caverly began his career at Citigroup Real Estate in New York. A native Angelino, Mr. Caverly holds a BA from Harvard University and received his MBA from Northwestern University's Kellogg Graduate School of Management. Mr. Caverly is a frequent panel speaker and an active member of numerous real estate organizations.
[email protected]
www.evoqproperties.com