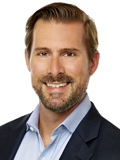 David J. Fatula
Principal
Muirfield Investment Partners

Mr. Fatula is a principal at Muirfield Investment Partners where he focuses primarily on sourcing, underwriting, diligence, structuring and execution of investments that the company makes.  Prior to joining Muirfield, Mr. Fatula was founder and president of Pleasant Street Advisors, LLC, a real estate investment and advisory firm.   Before founding Pleasant Street Advisors, Mr. Fatula served as a director of acquisitions & dispositions at the RMR Group (RMR); a public company that manages the investments of four publicly traded REITs and three real estate operating companies, with over $22 billion of assets under management.
During his 10 years at RMR, Mr. Fatula closed over $4.5 billion of commercial real estate transactions across office, industrial, retail and hospitality asset classes including operating business acquisitions as well as various assumptions of secured debt with CMBS, bank and insurance company lenders.  Prior to RMR, Mr. Fatula worked at Carpenter & Company and performed accounting and asset management functions across retail and luxury multifamily investments, nationally.
Mr. Fatula earned a Bachelor of Science in Business Administration with dual concentrations in Finance and Entrepreneurship from Northeastern University in Boston, MA, and is a member of NAIOP and a volunteer member of the Special Olympics Massachusetts Building Committee.