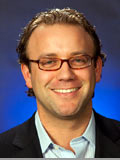 STEVE FRIED
Principal of Originations
Mesa West Capital

Steve Fried is a Principal of Originations at Mesa West Capital, overseeing loan origination in Southern California, the Southwestern US, and Texas. Since joining the firm Steve has financed over $1 billion in commercial real estate transactions across all major property types. With offices in Los Angeles and New York, Mesa West is a real estate finance company with over $2 billion in lending capacity. Mesa Westprimarily provides non-recourse first mortgage loans for value added or transitional properties throughout the United States. The portfolio includes all major property types with loan sizes from $10 million to $100 million.
Mesa West is actively making non-recourse loans up to 75% loan-to-value and will consider assets that lack current income. As an institutionally funded portfolio lender, Mesa West has great structuring flexibility and can provide certainty of execution for its borrowers. The investment and due diligence process is extremely streamlined allowing Mesa West to perform under very tight time constraints. Mesa West has remained active through the capital markets turmoil and closed approximately $1 billion of loans in 2011.
Prior to joining Mesa West Capital, Steve worked in Credit Suisse First Boston's CMBS group in New York underwriting commercial real estate loans. Steve began his career as an auditor for Deloitte & Touche's financial services group in New York. While at Deloitte & Touche, Steve earned his CPA and managed and implemented financial audits for private equity funds including Morgan Stanley's real estate funds, The Blackstone Group's mezzanine funds and JC Flowers & Co and Rockefeller & Co funds. Steve received a BS in accounting from Yeshiva University in New York and an MBA from UCLA's Anderson School of Management.
[email protected]
www.mesawestcapital.com