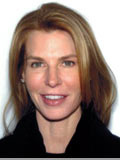 ALISON HAWKINS
Principal – Capital Raising & Asset Management
Artemis Real Estate Partners

Alison Hawkins is a Principal responsible for capital raising and asset management at Artemis Real Estate Partners ("Artemis"). Founded in 2009 by Deborah Harmon and Penny Pritzker, Artemis is a real estate investment management firm that seeks to invest with best-in-class local operating partners, both established and emerging, in multifamily, office, industrial, retail and senior housing across opportunistic,value added and enhanced core strategies. Artemis has raised $736 million of investor capital across two vehicles: $436 million of capital for Artemis Fund I and $300 million of capital in a separate account with The New York State Common Retirement Fund.
Prior to joining Artemis, from 2004 through May 2010, Ms. Hawkins was at Eastdil Secured LLC, initially in investment sales across asset types and later as a Director in the firm's private equity group focusing on raising private funds, joint venture equity and entity and portfolio recapitalizations. Before joining Eastdil Secured, Ms. Hawkins practiced law, first at a national private litigation firm where she was made partner, and later as General Counsel to an operating company.
Ms. Hawkins has an A.B. from Occidental College, a J.D. from American University and an M.B.A. from the Wharton School, University of Pennsylvania. She is a member (inactive) of the California State Bar. She is Vice Chair of Programs for the Urban Land Institute's Multifamily Silver Council, serves on the National Multi Housing Council Finance Committee and is the past President (2008) of the San Francisco Bay Area Chapter of NAIOP. She is a member of the Fisher Center for Real Estate and Urban Economics Policy Advisory Board. She also served for over five years on the Board of Governors of the Boys & Girls Clubs of San Francisco.
[email protected]
www.artemisrep.com