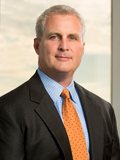 David Kross
REIAC President
Development Director
Irgens

Dave is the Development Director for Irgens' Phoenix office. Some of Dave's responsibilities have included the Harbor Vista Medical Commons, a 60,000 sf build to suit for Cigna Healthcare; Spectrum Medical Commons, a 45,000 sf speculative multi-tenant medical office building; Ascend C, an 80,000 sf office building; and the repositioning of 501 N. 44th Street and 17200 N. Perimeter Drive.
Prior to joining Irgens, Kross worked for Duke Realty, a publicly traded national REIT, managing developments in seven (7) markets across the country. He moved to Phoenix to assist in opening Duke's west coast office, managed four (4) development projects for Amazon in Phoenix and the acquisition of 300 acres in Goodyear for a business park.
Dave received his Bachelor and Masters of Science Degree in Structural Engineering from Purdue University in West Lafayette, Indiana.
Kross is a NAIOP member and has been on the Best of NAIOP Committee for seven years as well as a board member of REIAC Southwest, a Core member of Edge at St Patrick's, a middle school youth group, and a baseball manager/coach/board member with McDowell Mountain Little League.
Dave resides in Scottsdale with his wife, Connie and their three children, Camden, Kelton and Cadence.