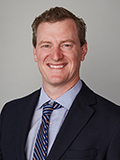 WILL LOVELL
Stewart Title Guaranty Company

Will Lovell is the Business Development Officer of Stewart Title Guaranty Company-Commercial Services in Atlanta where he focuses on providing title services for commercial real estate transactions across the country and outside the United States.
Prior to joining Stewart Title, Mr. Lovell was a partner at Hartman Simons & Wood LLP where he assisted clients in all phases of commercial real estate transactions, including acquisitions, loans, sales and leases.
Mr. Lovell is a member of the Georgia Bar and the Real Estate Group of Atlanta (REGA), a non-profit real estate industry group dedicated to ongoing professional education and career development.
Born and raised in Atlanta, GA, Mr. Lovell obtained his B.A. at Vanderbilt University and his MBA/JD at The Ohio State University.