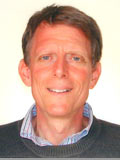 JEFFREY PALMER
Chief Technology Officer and Partner
PMI Properties

Jeffrey Palmer is responsible for the partnership's strategy, planning, and product development. Prior to PMI, Palmer headed acquisitions and leasing for PMI Financial, as well as operated a business in partnership with Charles Dunn Company that served as court appointed receivers at the request of major financial institutions. 
From August 1988 to May 1992, Mr. Palmer served as Chief Operating Officer of Columbia Savings and Loan's real estate division where he was responsible for the management and liquidations of the institution's remaining $550 million dollar real estate and REO portfolio. Mr. Palmer served in this capacity through three managements including Columbia's original owners, the Office of Thrift Supervision's appointed management, and the Resolution Trust Corporation. From May 1984 to October 1988, Mr. Palmer was Chief Operating Officer and directed Columbia's successful value enhancement portfolio which acquired over 2,000,000 square feet of shopping centers, industrial parks, and office buildings for renovation, releasing, and sale within three years. Mr. Palmer also served on Columbia Savings' loan committee.
Mr. Palmer also served as President of Wallace Moir Properties, a firm he founded with the Wallace Moir Company, that acquired and syndicated over $100 million of income property renovations through national stock brokerage firms. From February 1980 to July 1983, Mr. Palmer was Executive Vice President of Wallace Moir's development company that built over 500,000 square feet of commercial space and 200 condominium units. From 1977 to 1980, Mr. Palmer served as vice president of a division of Kaufman and Broad where he was responsible for the acquisition of over 3,000 apartment units.
Mr. Palmer graduated with an MBA with distinction from the Wharton School at the University of Pennsylvania and Summa Cum Laude with a B.A. from the University of California at Los Angeles. Mr. Palmer has published numerous articles and has served as editor of the Real Estate Investment Advisor Council's real estate report and moderator at several of its annual deal making conferences.
[email protected]
www.pmiproperty.com