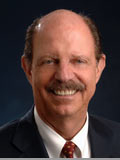 RICHARD PINK
Managing Director
Clarion Partners

Richard Pink is a Managing Director of Clarion Partners responsible for originating, negotiating and closing investments in California. He joined Clarion Partners in 2006 and has over 40 years of real estate experience. During the past 5 years, Mr. Pink has acquired apartments in Marina del Rey, Chino Hills, and Orange County, office buildings in Del Mar Heights, Orange County and Burbank, industrial properties in Anaheim and the Inland Empire, a retail properties in Redondo Beach and Santa Monica. He is currently seeking for Clarion Partners core, value add and development opportunities.
Prior to joining Clarion Partners, Mr. Pink was Vice Chairman, Executive Managing Director of CB Richard Ellis Investors for over 20 years. During his tenure at CB Richard Ellis Investors, Mr. Pink, on behalf of US pension funds, was national acquisitions director and regional asset management director. In addition, for over 7 years he provided advisory services to investors domiciled in Germany investing directly in U.S. real estate.
Prior to joining CB Richard Ellis Investors, he was vice president of Property Acquisitions for JMB Realty Corporation for five years.
Mr. Pink's 40 year real estate career includes senior executive positions in the acquisition, financing, leasing, brokerage and management of commercial properties throughout the U.S. including the legal documentation of real estate transactions.
Mr. Pink received a Bachelor of Science degree from the University of California at Los Angeles, a Juris Doctorate degree from Loyola University School of law, which was earned concurrently with a Master's of Business Administration Degree at the University of Southern California. He is a member of the California State Bar and a licensed real estate broker in California.