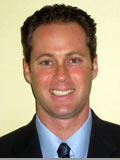 JEFF REDER
Senior Vice President, Acquisitions
Urdang Capital Management

As Senior Vice President, Acquisitions at URDANG, Mr. Reder is responsible for all acquisition activity in the Western United States. He oversees a team focused on sourcing, underwriting and closing real estate acquisitions and investment transactions across a variety of property types. Founded in 1987, URDANG is a registered investment adviser focused exclusively on real estate and is a wholly ownedsubsidiary of Bank of New York Mellon. Prior to URDANG, Mr. Reder was Vice President for a private real estate investment firm. He was responsible for underwriting acquisitions, financing, asset management and disposition of properties with a focus in California and the Southwest. Previously, Mr. Reder worked as an investment banker in New York as a Vice President of Corporate Finance before returning home to his native Southern California. He holds a dual degree in Economics and Psychology from Northwestern University where he graduated Magna Cum Laude.
[email protected]
www.Urdang.com