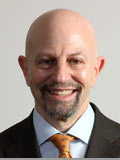 STEVE REINSTEIN, CEO
Long Beach Judicial Partners

Stephen Reinstein is CEO of Long Beach Judicial Partners LLC, Meridiam Infrastructure's project company, which has a signed a long-term contract with the State of California's Judicial Council to finance, design, build and operate and maintain a new 545,000 SF courthouse in Downtown Long Beach, California. This project represents the first availability-pay, social Public Private Partnership to reachfinancial completion in the United States. With a total capital value of $495 Million, this development program includes 31 courtrooms, holding cells and administrative space for the Superior Court, 100,000 square feet of office space for five Los Angeles County justice agencies and 5,000 SF of retail space, as well as a 1,000 space parking structure renovation. Construction of this unique fast track, design-build project commenced in Spring 2011, with occupancy scheduled for Fall 2013.
With over 30 years of commercial real estate industry experience, Mr. Reinstein has played instrumental roles in financing or implementing many innovative development projects throughout the U.S. for Metropolitan Life, Homart Development, the Howard Hughes Corporation, Regent Properties and ICO Development. Mr. Reinstein's background includes full cycle development of approximately Three Million SF of "from the ground up" and "value add" projects at a cost of over $400 Million, as well as extensive acquisition, investment, entitlement and public private partnership experience.
Mr. Reinstein holds a BA from Duke University, a Master of City Planning from Harvard University's Graduate School of Design, and an MBA from Northwestern University's Kellogg School. He is a founding Board Member and former Chair of the Los Angeles County Museum of Art's Photographic Arts Council.
[email protected]
www.lb-jp.com