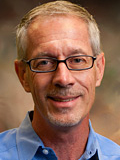 Mark Stapp
REIAC Director
Executive Director
Master of Real Estate Development Program and Fed E. Taylor Professor in Real Estate in the W.P. Carey School of Business at ASU

Mark Stapp is the executive director of the Master of Real Estate Development program and Fred E. Taylor Professor in Real Estate in the W.P. Carey School of Business at Arizona State University. He also serves as a faculty associate in the School of Architecture and Landscape Architecture in the Herberger Institute for Design and the Arts at ASU. As an active member of the Phoenix development community, Stapp is currently on the board of the Local Initiatives Support Corporation Phoenix (LISC) and has been part of various business enterprises and development projects for over past 30 years. He has served as the vice chair for the Board of Directors of the Valley Forward Association and is a member of the Provosts Advisory Council for Arizona School of Health Sciences and Oral and Dental Health.
He is the managing partner of Pyramid Community Developers, LLC, a development management firm and provider of asset management and design consultation services. He is also U.S. operations president for Naef International Management, a Swiss investment company. He previously served as chairman of the Board of Taliesin Architects, Inc., for 10 years; was vice president of Planning and Development Services for Lendrum Design Group; served as managing director of Mountain West Research and was senior vice president of The Ellman Companies.
Stapp completed his undergraduate work in environmental studies and urban design at William Paterson University, did his graduate work in urban economics at Arizona State University and was a member of the 2000 Stanford University Graduate School of Business Executive and Professional Education program. Stapp received a Doctor of Humane Letters from A.T. Still University for his work in community sustainability, health and wellness.