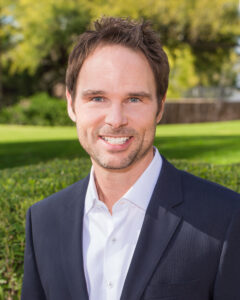 ​
Danny L. Swancey
Director
Partner/EVP
ViaWest

Danny is involved in all aspects of ViaWest Group with primary emphasis on company strategy, culture, deal-sourcing, and operational performance, as well as, cultivating strategic relationships. Danny co-chairs the company's investment committee and serves on the senior management committee. He has over 18 years' experience working in senior management positions for both public and private real estate investment companies.
Prior to joining ViaWest in 2011, Danny served as Vice President for two publicly-traded REITs: Parkway Properties and Pacific Office Properties. Danny has been involved with the acquisition/disposition, repositioning, and management of over $2 billion of commercial real estate transactions. As a former military officer, Danny also brings a wealth of operational and leadership experience. While in the Army, he served throughout Europe and the Americas for five years, achieving the rank of Captain.
Danny is a graduate of The United States Military Academy at West Point, where he earned a Bachelor of Science degree in Economics. He subsequently received an MBA from Yale University. Danny serves on the board for NAIOP (AZ Chapter) and REIAC (Southwest), is a former Board Chairman for NAIOP AZ, and actively participates in numerous civic and charity endeavors.  He is also a past recipient of the Phoenix Business Journal's Forty-Under-40 (Class of 2015).
Danny resides in Phoenix, Arizona with his wife Danielle and three children.