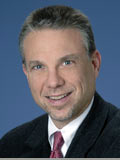 DAVE WALD
Wald Realty Advisors

David Wald started Wald Realty Advisors in 1990. Over the subsequent 22 years, Wald Realty Advisors has evaluated, acquired, managed, constructed, completed, leased, re-positioned and/or sold in excess of $3 billion of commercial real estate and real estate driven businesses for more than 200 clients, including more than 65 lenders.
We're particularly good with project completion and repositioning, entitlements, environmental remediation, construction management, leasing, disposition (including eminent domain), and the resolution of liens, claims and litigation. Over the past three years alone, we've restructured a number of very complex entitlement agreements, completed over $15 million of construction and closed the sale of over 125 properties.
Our experience covers most property types including office (including high-rise office), industrial, retail, apartments, condominiums, tract housing, and specialty properties such as public storage, gas stations, car washes, ranch land, motels, golf courses, oil and gas fields, marinas and marine industrial facilities, churches, sober living facilities and schools. If it's unusual, we probably have experience with it.
In addition to being a highly regarded receiver, David Wald has been a speaker at the USC Crocker Symposium, ICSC, the California Receiver's Forum, various distressed asset conferences, and two California Bankers Association webinars on the completion and sale of residential subdivisions in receivership. He has also written published articles on various aspects of the real estate industry and writes the commercial real estate blog, 'As We See It'.
Mr. Wald has taught programs for law firms on receivership and related workout and OREO issues; and has been a faculty member at three California Receiver's Forum Loyola Receivership Law and Practice Seminars on the subjects of Construction Development Projects, Mechanics Liens, HOA Matters and Unique Insurance Issues; Completion and Sale of Housing Projects in Receivership; and Operational Issues in Receivership.
Mr. Wald is a member of the Board of Directors of the California Receiver's Forum (LA/OC Chapter); a licensed California real estate broker; a licensed California general contractor; a Certified Shopping Center Manager (CSM) as designated by the International Council of Shopping Centers (ICSC); a member of the Real Estate Investment Advisory Council Advisory Board (REIAC
[email protected]
www.waldrealtyadvisors.com