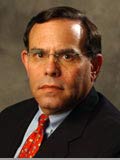 Jack Wexler PE

GlassRatner has four primary service areas, which include Real Estate Services, Bankruptcy & Restructuring, Forensic Accounting & Litigation Support, and Corporate Finance & Valuation. The common theme in all these areas is that the successful resolution of any matter requires in-depth industry experience, hands-on management and sophisticated financial analysis — all skills brought to bear by our team of professionals

Jack Wexler joined GlassRatner in 2019 with over 40 years of experience across all aspects of commercial construction and real estate. 
Jack has developed an array of in-depth skills including but not limited to:
consulting and project management
forensic engineering
construction litigation
property assessment
His range of experience and training enable him to creatively solve operational or physical challenges as well as to analyze what went wrong with a project and why. Jack holds a Bachelor of Civil Engineering from Rensselaer Polytechnic Institute, an MBA in finance from Rutgers University, advanced real estate certificates from Georgia State University and New York University as well as numerous continuing education courses. He is a licensed Professional Engineer.