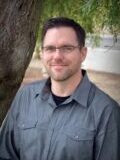 Korey Wilkes, RA
REIAC Director
Principal, Butler Design Group

Korey assumes many roles at Butler Design Group, many of them leading teams through all levels of the project development, company operations, and technology advancements. With over 21 years of experience in the industry, 19+ of which at Butler Design Group, Korey has an acute knowledge of design and development of office, medical office, industrial, specialty, and retail projects. In his 21 years, he has managed teams on over 150 projects totaling over 20 million square feet with over a $1.2 billion collective valuation.
Korey is the go-to person for many of BDG's most complicated projects. His detailed approach to integrating the design and constructability into cost effective solutions is invaluable to the team, to the project. Korey's role as Team's Project Director includes the daily coordination of the Project Team and technical completeness of the documents for construction as well as integrated involvement through the construction process.
Specifically, Korey has managed the design, documentation and construction administration efforts on large developments all over the valley including Rivulon (Isagenix, Deloitte, etc.) in Gilbert, SkySong III, IV, V and VI in Scottsdale, PV 303 (DSG, REI, Ball, etc) in Goodyear, and Rio 2100 in Tempe as well as multiple medical office buildings and infill retail developments around the valley. He is also currently the Principal in charge of overseeing the Creighton University project at Park Central.